Recommended sightseeing places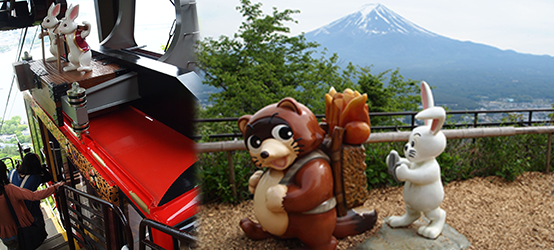 1163-1 Asakawa, Kawaguchiko-cho, Minami-Tsuru-gun, Yamanashi
This aerial lift line ascends Kachi Kachi Mountain from Lake Kawaguchi, one of the Fuji Five Lakes.
[Fare of ropeway]
Round trip: Adults 720yen / Child 360yen
One way: Adults 410yen / Child 210yen
[Access] Approx. 10 minutes on foot from Kawaguchiko Station
Official website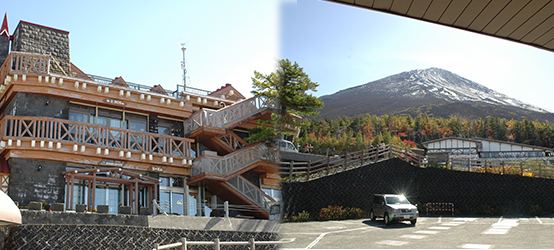 (Office) 2071-1 Funatsu, Kawaguchiko-cho, Minami-Tsuru-gun, Yamanashi
5th Station is in the mountainside of Mt. Fuji (2,305m above sea level). By a toll road called Subaru Line, vistors can have easy access to the station by bus or taxi. There are easy hiking courses such as Oniwa, Okuniwa and Ochudo. It is also a starting point to climbing Mt. Fuji.
[Fare from Kawaguchiko Station]
One Way : Adult 1,540yen / Child 770yen
Round trip : Adult 2,100yen / Child 1,050yen
*The round trip ticket is available only at the ticket office in Kawaguchiko Station. (valid for 2 days)
Official website